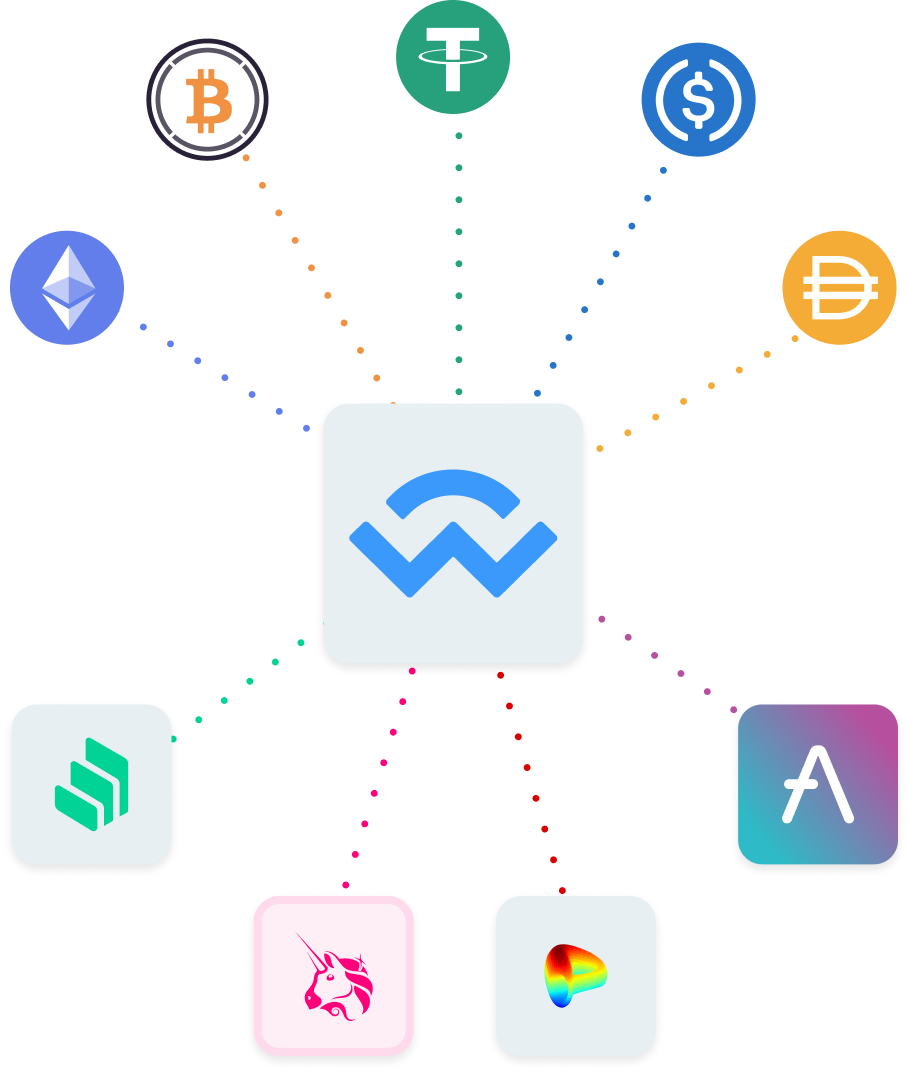 Access to DeFi via
WalletConnect
Expand the breadth of your investment options to include an array of DeFi protocols across some of the most lucrative products and services.

Liquidity Mining
Generate yields on your preferred pair of digital assets.

Lending
Generate returns on your loaned digital assets

Token Swap
Swap digital assets seamlessly across blockchains and DEXes
Fully integrated platform
Harness the power of DeFi with cutting-edge technology.