Your DeFi
investments all
in one place
On a single dashboard, monitor your investments across
multiple portfolios and manage your transactions with ease.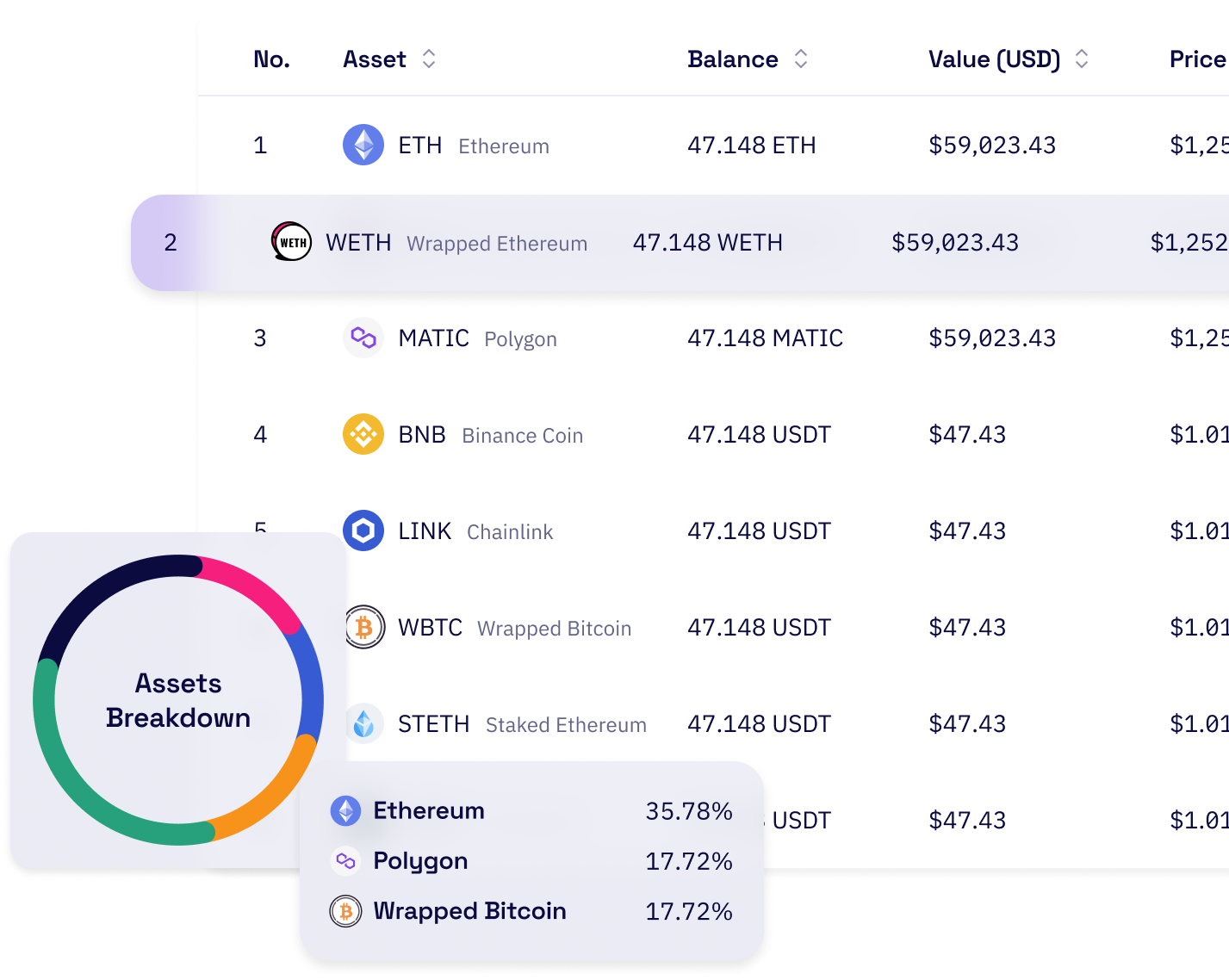 TRANSACTIONS AND PORTFOLIO DASHBOARD
Streamline your portfolio management in a centralized dashboard
Easy, fast and accurate, which is just how portfolio monitoring should be.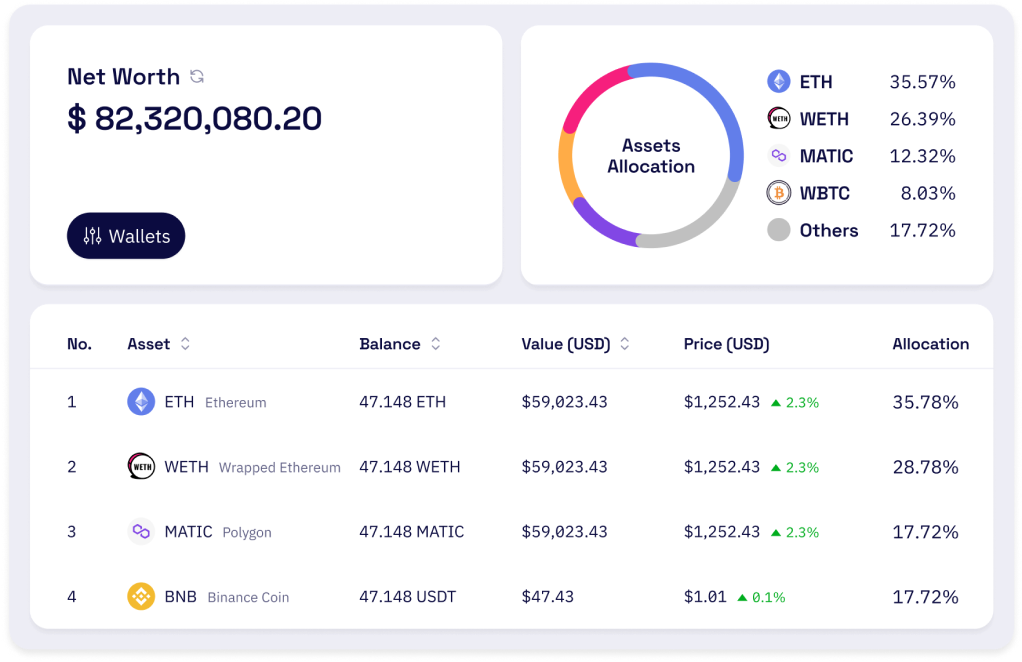 Portfolio Level
View portfolio value in USD in real-time
Filter portfolio by wallets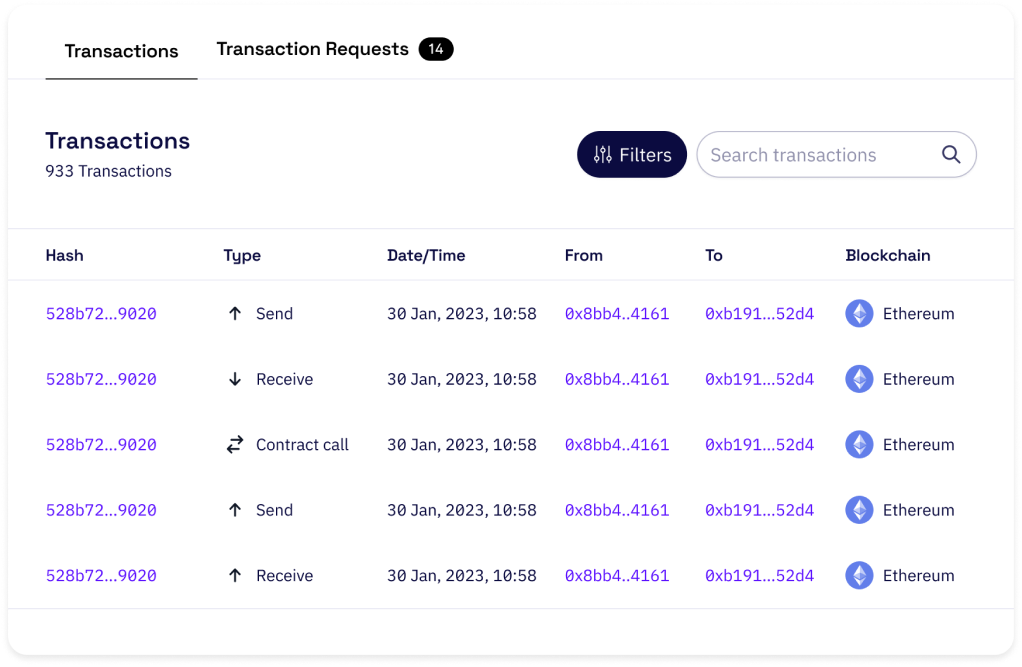 Transaction Level
View historical transactions
View transaction details
Export transactions
Filter transactions according to wallets
Display transaction initiators and approvers
Fully integrated platform
Harness the power of DeFi with cutting-edge technology.