WHY BANKS CHOOSE LEVAIN
The trusted partner for digital banks
Redefine the future of banking with flexible infrastructure solutions
Levain's suite of APIs is built for tier-one institutions that need full customizability whilst maintaining the highest order of security as they venture into digital assets.
Bank-grade storage for your digital assets
For the modern bank that needs to be assured of the security of its client funds, Levain offers an infrastructure that guarantees no entity can access your funds. Our solution comes complete with single-tenancy server instances to meet your regulatory requirements.
Unlock DeFi opportunities for your banking clients
Expand your offering beyond traditional financial products. Provide secure and seamless access for your clients to digital asset-oriented opportunities.
A single dashboard covering your entire treasury in DeFi
In a single view, treasury managers can analyze asset performance, quickly identifying underperforming assets. Make data-driven decisions and optimize your treasury's overall performance easily.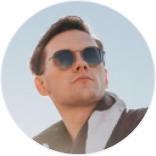 "I cannot recommend Levain enough for anyone seeking a top-notch crypto custody solution. With unmatched security, user-friendly interface, exceptional customer support, and a commitment to transparency, it has revolutionized the way I manage and protect my digital assets."
Johnny Appleseed
Asset Manager, Company [x]
fully integrated platform
Harness the power of DeFi with cutting-edge technology
Contact us
Speak to us for your institutional needs
Please provide us with information about yourself and your business. Never submit passwords or credit card information through this form.